The Southern California DX Club (SCDXC) held it's annual Summer Bash on August 12 in La Habra, and was attended by many who are also SCCCers. This photo was sent to me by Terry N6CW. Click on it for a full size rendition, and see how many SCCCers you can spot. See if you can spot the SCCCer wearing his So Cal Contest Club badge!
The preliminary July NAQP RTTY results have been published on the NCJ web site. KI6RRN placed 5th overall, and the SCCC #1 team took 5th in the team category with 174,935 points.
The following was published in the Ohio/Penn DX Bulleting (No. 1378) on 27 Aug 2018.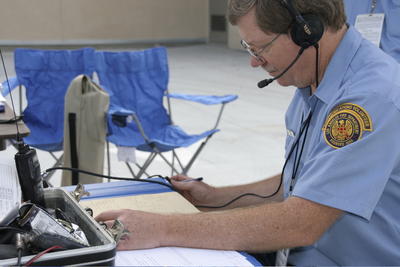 YASME PRESS RELEASE (dated August 21st). THE YASME FOUNDATION ANNOUNCES ELECTION OF A NEW DIRECTOR -- The Board of Directors of The Yasme Foundation is pleased to announce that it has elected Marty Woll, N6VI, as the newest Yasme Foundation Director. Marty brings a wealth of experience in ham radio including nine years of service as Vice-Director for the ARRL South- western Division and Life Member of ARRL, past president of the Southern California DX Club, past president of the Los Angeles Area Council of Radio Clubs, past chair of the ARRL's Contest Advisory Committee, and founding member of the Southern California Contest Club. Marty is also active in public service as Training Officer for the Los Angeles Fire Department's Auxiliary Communications Service. He authored a chapter of the ARRL's Introduction to Emergency Communications course and is a popular speaker at clubs and conventions.
While on the subject of announcements, John Dorr K1AR announced on August 28 that Ken K4ZW decided to step down as czar of the popular Contest Webinars sponsored by WWROF (World Wide Radio Operators Foundation). Former SCCCer Mark Beckwitch N5OT (ex WA6OTU) will be taking over for Ken. Mark was first licensed in 1971 as WN6OTU. He has been both a successful single-operator at HC8U, K6RR, W6AQ, W8JI, W6UE and his own contest station, and a multi-operator team member at such stations as HC8N, PJ2T, TI5N and PJ4R. In addition to his ham radio pursuits, Mark is also a free-lance choir director, orchestra conductor and stage director. Needless to say, the Webinar program will be in capable hands.
NEW this month is the SCCC Monthly Poll. Be sure to visit it on our home page (just above the link to the monthly news) each month. Should be fun to see the results! It is totally anonymous.
Other preliminary contest results...The August 2018 NAQP CW. Our SCCC #1 team placed #4 in the team results! N5ZO is atop in the sixth district and KI6RRN is fourth. N6WIN, K6NR and W6TK also appear in the top ten in California. Awesome showing!
Tim Duffy, K3LR has posted some papers from the Antenna Forum at the 2018 Daytom Hamvention. A five element parasitic rotatable vertical yagi for 160 meters?! I'm getting dizzy just thinking about it! Plus three other articles. He also has others dating back to 2004 on the
web site
. A PDF reader is required.
The authors of WSJT-X software are busy working on Version 2.0, and it has some nice enhancements to FT8 and MSK144 for contesters. It's amazing how quickly this software is evolving and improving. Read up on what is in store
at the WSJT-X web site
.
"Back in the day," 4U1UN, the United Nations Amateur Radio Club headquartered in New York City was often heard in DX contests. They were an easy snag for USA contesters and DXers alike. However, the station has been mostly silent for many, many years. Their QRZ web page mentions a weekend operation in October of 2015 as 4U70UN. W6ISQ wrote an article that appeared in the
July 1989 issue of QST
that is pretty interesting. 4U1UN is now #34 on the DXCC Most Wanted List. Let's hope 4U1UN returns to the air soon and provides many contest QSOs and helps fill in some DXCC slots. (Rumor has it the station was on very briefly last month doing some on air testing.)
Yaesu was set to announce a 200 watt version of its upcoming 101 transceiver at the Tokyo Hamvention in late August, billed as the FT-101MP. The two SDRs will be otherwise similar, rumor has it, with features such as:
9MHz IF Roofing Filter Producing Excellent Shape Factor
400MHz HRDDS (High Resolution Direct Digital Synthesizer)
Hybrid SDR: Direct Sampling & NBW (Narrow Bandwidth) SDR
Completely Independent Dual Receivers
High-Q VC Tuning Front-End
YAESU Renowned Interference Reduction System
Large Touch-Panel Precision Color Display
3DSS (Three Dimension Spectrum Stream) Waterfall Display
Active Band Indicator with LED illumination of the operating band, enables rapid band changes
MPVD (Multi-Purpose VFO Outer Dial) provides Sub VFO dial, Clarifier operation. VC-TUNE adjustment, VFO fine tuning or a CS (custoin selection) funiction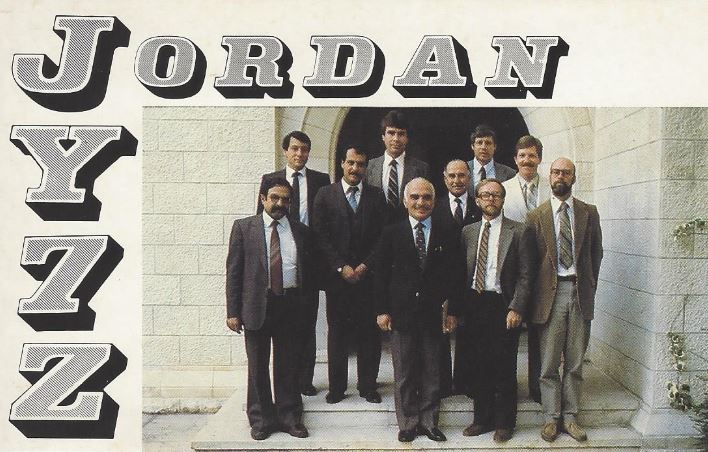 A blast from the past...
This is the JY7Z QSL (above) from the 1986 CQWW DX Phone contest. Among the group of operators were Dick N6AA, Phil N6ZZ (SK), Jim N6TJ, Terry W6MKB (now K6JL) and Marty N6VI. Others were JY3ZH, JY4MB, JY4YJ and W6NV.
Special thanks to Arlen K6VNX for providing the QSL for publication.
Have you ever sampled any of the many amateur radio Podcasts? It seems that the number of Podcasters is growing by the month. These Podcasts cover any number of interesting subjects, including contesting of course! For example, Eric, 4Z1UG has had many distinguished contesters on his Podcast "QSO Today"). There are many other podcasts as well. 100 Watts And A Wire, Ham Talk Live!, and ARRL's The Doctor Is In are just a few of the many Podcasts out there. Some have more contesting subject matter / guests than others but they all offer some interesting subject matter. You can access these through your smart phone, tablet, or computer free of charge. They are typically available via iTunes, the Google Playstore and/or other sources. And by the way, since I mentioned K3LR above, I should mention that that he was on QSO Today episode 038. It was a good one! If you haven't checked out Podcasts yet, you're missing some interesting stuff! I find it to be a great alternative to morning talk shows on FM radio during my drive to and from the office every day.
Are you subscribed to the SCCC Reflector? If not, why not?! It's a good source of information; a good place to ask questions; a good place to talk about contesting; a good place to be! Reflector posts come to the email address that you sign up with, and can be configured to come one at a time or in a daily digest. Frankly, we don't get so much traffic that the daily digest is necessary in my opinion but you may feel otherwise. To get yourself subscribed, click on this
link
.
Need to get your contest fix during a non-major contest weekend?! Don't we all?! As I write this on the last weekend of August, there are ten contests going on. Four are stateside QSO Parties, always good for some rate as well as good S&P practice. Hit our QSO Party button on this page or check out Bruce's WA7BNM Contest Calendar to get your contest fix.
73 for now,
--Dennis NE6I
less