Endaf, N6UTC was first licensed in 1997 with the callsign of MW1BQO. Four years later, he came to the USA and obtained the call KG6FIY. His current callsign is much more interesting. He enjoys the various data modes and is active on VHF.
Jaxon, N0XNN is in San Diego and currently lives in military housing. He's relatively new to contesting and looks forward to expanding his contest knowledge.
Tony, N6OO is an occasional contester and enjoys DXing and QRP. He joined us just in time for last month's NA Sprint SSB.
Angus, KA6AIL joins us from the high desert in Palmdale (near my old stomping grounds of Lancaster). Angus enjoys CQP and some of the QRP contests.
Bill, KB6WKT has been involved in every Field Day since 1988! He has also participated in VHF/UHF, RTTY and HF contests over the years.
NAQP SSB preliminary results have been published on the NCJ web site. This is not one SCCC participates in heavily. SCCC #2 is 13th and SCCC #1 is 15th. SMC #1 ran away with the thing, posting nearly 568K points. The runner up, SMC #2 had 383K. SCCC teams did not crack 100K. That said, SCCCers took the top three spots in California, with W6AFA narrowly topping WN6K. K5KT took the third spot.
The 2018 CQWW 160 meter contest results have also come out. By all accounts, it was pretty tough slogging this year. Glenn, K6NA took third place on CW in Zone 3. Alex, W6AFA finished sixth in Zone 3 on SSB. SCCC posted just under 1.6 million points with 17 entries.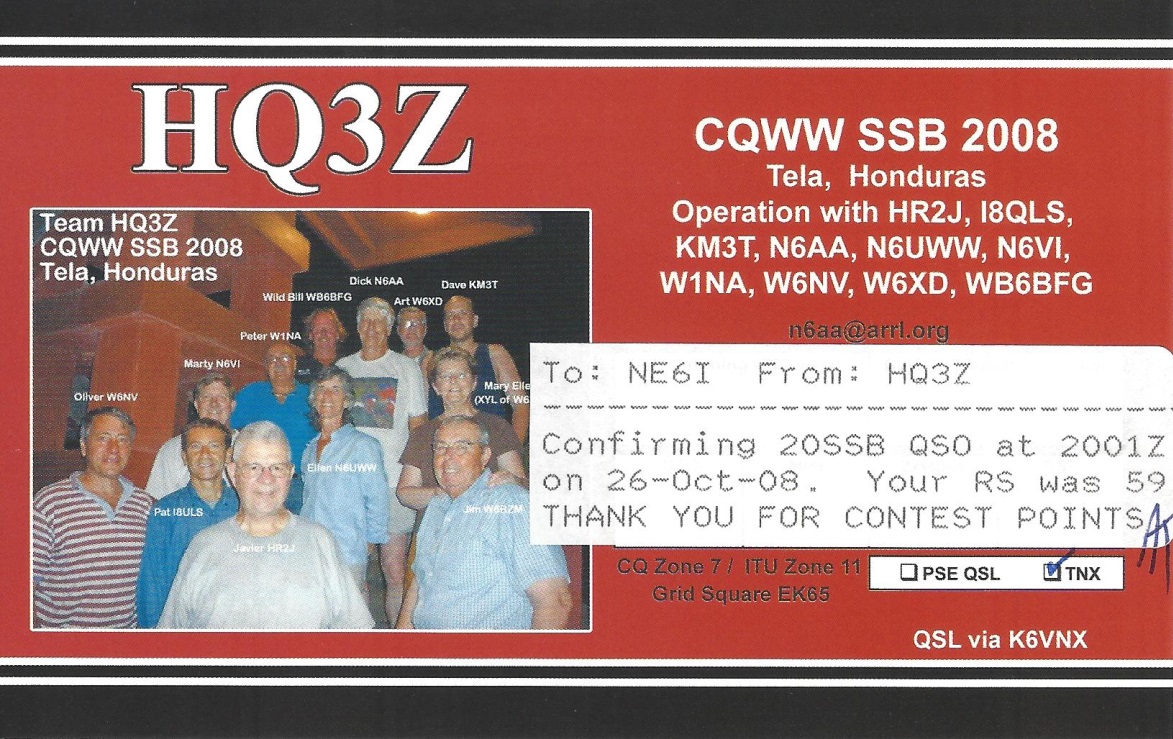 Another blast from the past. This is the HQ3Z QSL from the 2008 CQWW DX Phone contest. The operation included Marty N6VI, Dick N6AA, Wild Bill Wiederhold WB6BFG, and Art W6XD. Arlen K6VNX is the QSL manager for this operation.
Just before the September NA Sprint CW, K6NA contacted me to join a team but told me he was going to be operating with a "hobo-setup." He explained that a pipe had burst under the sink. Naturally, that happened while they were away for a five hour outing. They had to remove everything in the house as well as the ham shack to let things dry out. So Glenn had set up a "hobo" station in his 95 degree garage. He is used to a much more advanced set up, so I could feel his pain as he explained, "I have manual antenna switching only, 100ft away from the op position. Most of my convenience details can't be used, except at least I have PC logging. Also I have an amp that works, BUT no station ground and no time to check for 'new' RFI, so things could fall apart in a hurry if some kind of RFI problem rears up."
His 3830/SCCC reflector summary explains the "hobo" contest experience. "Shack is fully dismantled for remodeling the house. Wanted to participate in Sprint, so extended some feedlines into the garage. No amp, so set up Low Power FT5000 and a folding chair, in the 101-degree heat. PC logging ok, but no other automatic-anything-else, or conveniences like selecting different antennas within a band. Of course, typical K6NA scramble and late start; first QSO logged at 0051z - duh. Sorry for the clunky exchanges at first, hadn't checked my function-key file - another duh. New respect for the LP and QRP guys who slug it out in Sprint: My CQs were mostly lost in the QRM. Settled mostly on S&P in order to work couplets on a channel, but lost out during many of the jump-balls. Band conditions? Very well described by many others; no need to repeat here. 73, Glen K6NA"
Hats off to Glenn for recording 188 Q's, 39 mults, and 7,322 points under seriously adverse conditions! The rest of us no longer have any excuse!
There was an article in the September/October 2018 issue of the National Contest Journal that I found very eye opening. It's titled "Radiosport 2.0: Predictions About the Future of Radio Contesting." No, it's not another article bemoaning the dearth of young contesters. It's a summary of a talk held at the VIsalia International DX Convention. K3LR, AI6TK, K6WX, W5ZN, K6TD and N9ADG talked about their predictions for the future of contesting. The article's author, K0MD described them as both exciting and disruptive! Things such as mandatory real time online logs, a contest category where a single operator is managing up to five computer/radio combinations at the same time, awards and merit badges that measure personal progress (to encourage the casual contesters to get more active), WRTC having operators switch stations virtually every ten minutes to level the playing field even more and several other interesting thoughts. Get your hands on a copy of this issue if you haven't already. As a bonus, there is an article about some US contesters evaluating their transceivers. I found that one particularly interesting as well.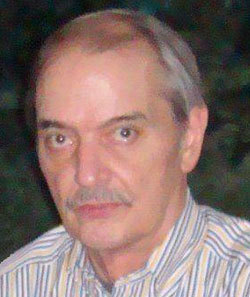 I'm a little late with this but it has just come to my attention that Kip Edwards, W6SZN passed away this past June. Kip was an active contester and DXer. He is a past President of NCCC, past Director of NCDXF and past Secretary of the Yasme Foundation. He was also a regular financial supporter of DXpeditions. You'd often find his call on that list for many a rare one. His call appears in the list for the upcoming VP6D DXpeditons for example. Many of us will find his call regularly in our contest logs too. Bottom line, Kip is one that enjoyed our hobby to the fullest and gave back regularly. Our condolences to Kip's family for their loss. We in the amateur radio will miss him too.
The annual Six Meter BBQ was held September 21 and 22 in Austin, TX. There are always some interesting presentations for 6 meter enthusiasts. This year, there was also an informative one on grounding and bonding that applies to HF as well as VHF/UHF stations. It's well worth the read. Find all of the 2018 and 2017 presentations in PDF format
here
.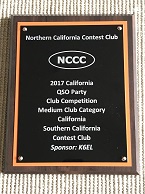 The California QSO Party is coming October 6-7. Last year, we as a club took first place in the Medium Club category (34 entries) and earned a plaque! Really, we should be able to win this every year! Right? Let's get on and rock it again this year! We are the DX in this contest! Rules can be found at
CQP.org
.
73 for now,
--Dennis NE6I
less