Welcome aboard to Mike, KX6A in Newport Beach. Mike was first licensed in 2007, and enjoys Summits on the Air (SOTA). Two of his sons are also licensed (N6NGG and N6WMG). Mike is new to contesting but is enjoying learning about it.
December is typically a slow month for contesters. There aren't a lot of major contests going on, and we are all busy dreaming of amateur radio gifts under the tree. Uh, busy shopping for gifts for family and friends! Okay, we are busy doing both of those! The weather has cooled and we aren't typically busy with antenna work either. Although... as I type this particular paragraph on Xmas Eve day, it's 70 degrees at my QTH and I've tried to be outside to enjoy it much of the day.
In case you missed it, registration has opened for the 2019 ConTest University presentation at the Dayton Hamvention in Xenia, Ohio. The faculty lineup, posted on the CTU website, includes several new and returning members. Newcomer Bryant, KG5HVO, will present ideas for attracting youth into contesting, while Dan, N6MJ, and Chris, KL9A — the gold medalists at WRTC 2014 — will present advanced operating papers. More info can be found
On Christmas Eve, K6AM announced that the 2018 California QSO Party results had been published at the
CQP web site
.
John's announcement included the following:
(quote)
Once again, all 58 CA counties were on the air for CQP 2018. We received 905 logs before the log submission deadline on October 22, 2018. Over the last 8 weeks, under the leadership of Cabrillo Conquistador Tom Epperly (NS6T), the CQP team worked carefully and efficiently to streamline the log-checking process without sacrificing quality or accuracy of results. Adjudicating 905 logs in just 8 weeks is a new record for the CQP team.
What you'll find on the website:
- A list of all 51 Plaque Winners — a record number of plaques this year. Congratulations to all !
- A list of the 40 Wine Winners — thanks to our sponsor Twisted Oak Winery
- Complete reports for California, USA, Canada, DX
- Club Competition Results - Congratulations to MLDXCC (Large Category) and REDXA (Small Category)
- Top-10 Reports - CA and Non-CA
- Top-YL Reports - CA and Non-CA
- All-Time Records Updated
- Soapbox Comments
- 2018 "Print-Your-Own" Certificate Of Achievement
Thank you for participating. We hope you had fun! If you couldn't make it, not to worry. In just 284 days the 54th Running of the CQP will take place. Hope to see you on the air October 5th and 6th !
(unquote)
So how did SCCC do? Well, I would say Not Too Darned Bad!
N6MJ took top honors in SO HP.
Right behind him in second was N6WIN.
KI6RRN took first in SO LP.
K6ZZ was second in SO LP.
W6TK was second in SO HP Assisted.
KM6Z was first in SO LP Assisted.
W6RFU operated by AC6T and non-member W6AAF was first in the Top School category.
NO6T operated by N5ZO and N6AN took top honors in the MS category.
N6WIN had the most Phone QSOs.
WA6KHK took 2nd in the QRP category.
Many of these stations won CQP wine and will be seeing their prize arrive at their door step before long!
And of course, there really was no competition in the Medium California Club category. SCCC earned another plaque in that one. And while we were at it, we beat the Motherlode DX/Contest Club's score in the Large California Contest Club category by 400K plus. In other words, we trounced every other club this year! (Granted, NCCC did not put in an effort here. Their members were spread out amongst other clubs.)
Congratulations to all on a GREAT SHOWING!
The 2018 CQ WPX CW contest results were published in the November issue of CQ Magazine, which arrived at my door in late December. This was the 40th running of this very popular contest. K6LA took #4 in the world Single Op All Band High Power operating VY2TT. N6CW placed 3rd in the USA Single Op 14 MHz High Power category. KI6RRN took 3rd in the USA Single Op All Band Low Power category. And W8QZA piloted W6QU to 2nd place in the USA Single Op All Band QRP category. The SCCC placed 6th in the USA Club standings with just over 44 million points!
A very spirited conversation took place on the CQ-CONTEST reflector in throughout December about FT8 and contesting. This was prompted by the FT8 practice contest and the January, 2019 addition of FT8 as a newly allowed mode in the ARRL RTTY Roundup contest. There were very strong feelings on both sides of the fence. I had to wonder if this is how it felt back when SSB was introduced to the bands and AM users thought it was the end of the world. Hint: FT8 won't be the end of ham radio as we know it, just as SSB wasn't and the end of CW as a USA licensing requirement wasn't. Et al. In the meantime, we will see a lot of conversation about FT8 and how it fits or doesn't fit into contesting. And as many of you know, I've been gathering comments from SCCCers that were there when amateur radio SSB started to replace AM. I'm still working on that article for future publication here on our web site. Lots of great stuff has come in so far!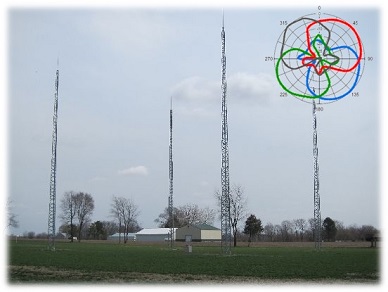 VE6EY sent us a link to his series of very interesting articles. The web site, which he calls
"Making It Up"
, includes some fascinating articles about beamforming, including doing so in ham radio with phased arrays. Other articles include information about beamforming used in other communications spectrum and industries. Did you know that some of the wi-fi routers we use for internet connectivity today use beamforming to improve coverage in parts of our home? John also has many other interesting articles on the web site. If you're like me, you'll wind up spending quite a bit of time reading them.
Results of the the 2018 FT8 Roundup contest have been posted
here
, and the write up is pretty interesting. FT8, of course, has become one of the most quickly adopted new modes in amateur radio history. It's ability to facilitate relatively quick QSOs (compared to the JT modes, that is) with receive signal levels as much as 20 dB or so below the noise has allowed a whole new group of hams to work DX that they never before dreamed of working. I personally worked all states in a few short weeks using 1 watt or less myself! As we know,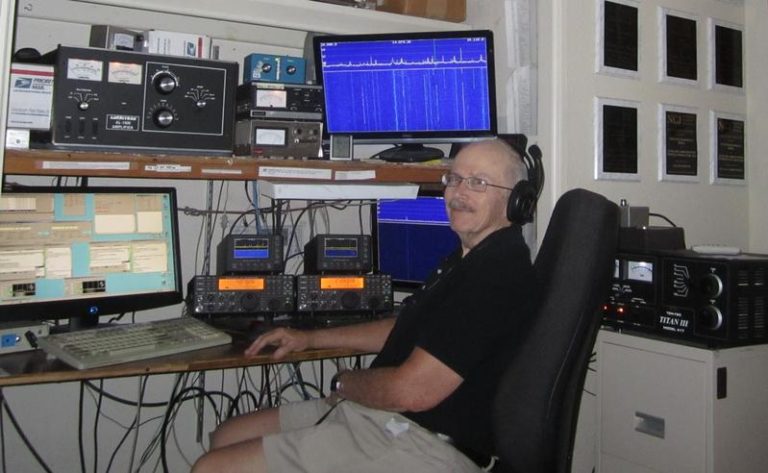 the mode is being debated ad infinitum on reflectors and forums. Does it have a place in amateur radio? Contesting? DXCC? The answer to the first and last of those three is a whole hearted YES. The mode allows for a whole group of hams with limited stations to work the world like never before, not to mention the rest of us working stations on bands otherwise thought to be dead. The answer to the second one, contesting, is still up for debate. A dedicated FT8 Roundup of course answers that, but mixing it with the RTTY Roundup? Well, we shall see. ARRL has approved it for use in this January's contest. We can all speculate but even for the high rate junkies amongst us (and that's ALL of us, no?), we may want to add FT8 to our list of tools to add Q's to the final score. It's interesting to note that in this initial FT8 Roundup in December, WV4P won operating as SO2R (one TX on the even time slot and one TX on the odd time slot) with 693 QSOs and 95 mults in 30 hours. Not too bad for a "slower than CW and SSB mode!" Perhaps more importantly, he is brand new to contesting. Another addict? Let's hope! Meanwhile, Dave, K6LL (pictured here) finished 2nd! Dave is new to FT8 and also operated SO2R. There is obviously promise in this new mode in the contest world. And even if we determine that it's not necessarily a good mix with the RTTY Roundup, etc., perhaps we get another contest fix by operating the FT8 Roundup! Time will tell how this new mode fits into our contesting world. Hats off to the software developers for responding to requests to explore this area!
The December ARRL 10-meter contest seems to have awakened the band! Despite an A index of 10 and K index of 2 (SFI 71) on that Saturday (only slightly better on Sunday), a healthy number of spots were observed. SCCC pre-arranged 28.040 and 28.440 for some local contacts during the contest. Unfortunately, at my limited QTH, I heard no activity on either frequency. I spent the last couple of hours on Sunday CQing on 28.040 (the only time I had available to get in on the fun that weekend) and raised a small number of answers, all local to me though. I did get a couple of XE's but they are pretty close to me so... From the spots and reports I saw though, it is pretty amazing what can be done on 10 at the low end of the sunspot cycle during a contest that is focused on that band!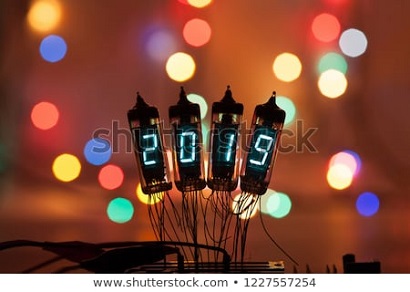 I trust that everyone had a good holiday season and rang in the new year with resolutions of going bigger and better in the 2019 contests! See you on the air!
Strange but true...
In Tokyo, a bicycle is faster than a car for most trips of less than 50 minutes!
73 for now,
--Dennis NE6I
less